Roller Skating will start up again for the 2014-2015 year.
Dexter Rec Dept. from 1-4pm, cost $3 per skater which includes skates if needed. Maximum cost per family $12.
Come and enjoy a time of social activity. Children and some brave adults will skate, you can bring your own music if you would like, please bring appropriate material if you do bring something.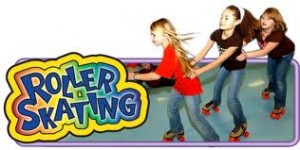 Adults bring your hand crafts, book, or other light work you may want to do, or just take the time to socialize with other adults.
Use this for your physical education and socialization. Come for the whole time or just part of the time, just come.
Views – 168