Join us for an evening of fellowship, fun and food. It will be a potluck and we will be showing students how to make a mini crossbow that shoots matchsticks up to 30 feet.
We will provide all the supplies.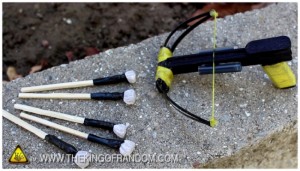 Time to meet is 6 pm.
Cost $4 per GCA student, $5 per non GCA student.
Please sign up your student(s) here that will be making the cross bows so we can have the supplies needed.
You can come to the potluck even if you do not want to make a mini cross bow. Please contact Trisha at 207-717-7619 or email to trishawhite@gmail.com and let us know you are coming so we can have enough chairs set up.
Views – 264