Sewing classes will start the first week of November and run 6 weeks.
The week of Thanksgiving and the week of Christmas there will NOT be any classes. The students will learn the parts of the machine, sewing, and more, we will talk about different types of fabric and tools.
When the 6 weeks are done there will be a project completed that can be used for a gift if they choose to do so.
There will be a couple of projects they can choose from,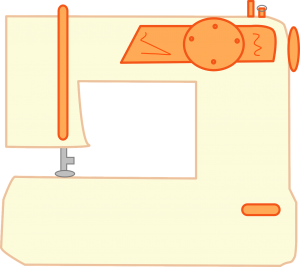 to be determined in the next few days.
The cost will be $5 per class ($30 total to be paid in full at the first class) for GCA members, $6 per class ($36 total to be paid in full at the first class) which will include the materials needed to make the project. Student should bring their own sewing machine. We do have a couple of spares if you do not have one but not enough for the entire class. Please feel free to talk to me if you need to work out a different arrangement.
There will be a limit of 5 students for this class, ages 10 and up, if you commit to the class then presence at all the classes will be very important.
Classes will be held on Wednesdays from 1-3 pm, starting on November 5th.
To sign your student(s) up please call Trisha at 207-717-7619.
If you would like to donate supplies for this class to help defray the expense and contribute to this community project please contact me as well.
Views – 392