Turkey Anyone?
A local homeschooling mom, Amber, will be showing the children age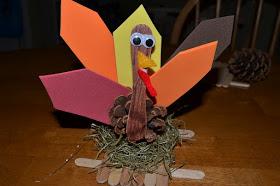 d 10 and under how to make a table ornament for Thanksgiving. The ornament will be a turkey similar to the one in the picture. There will be a Thanksgiving story following the craft.
If you have a child that is interested in this craft the fee will be $2.50 for GCA members and $3.50 for non-GCA members.
Following the craft Amber will share a story about Thanksgiving with the students.
Please comment below if you have a child or children that will be attending if you are able. You may also text me at 207-717-7619 with your information.
If you have something that you would like to share with a group please contact me and we can talk about it.
Views – 280