Tony Sohns will be coming for a one time class following the holidays. We look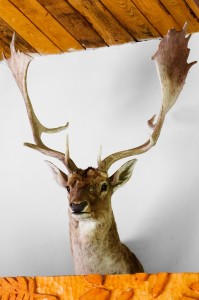 forward to having him monthly classes in the spring.
Tony will be sharing taxidermy, the art and science of preserving life after death.
"I'm going to talk about the process of taxidermy, show lots of examples, and tell them the basics of how they can preserve objects that they find. Also go over some wildlife laws that they should know to keep from getting in trouble. No one should expect to mount their own deer after this talk, but they should get a good idea of how to save and preserve a frog, insect, skull or birds foot or squirrels skin.."
Join us on Tuesday the 6th of January for a science class with Tony Sohns.
The cost for this class is $5.50 per student for GCA members and $7.50 for non-GCA members.
Views – 466