We will be meeting at the Wilson Museum in Castine on August 1st at 10:15 am. There will be tours of the John Perkins House as needed for our group. The museum is a self tour. The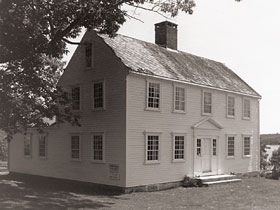 house tour (1 hour) will be guided and there is a fee of $5 per person for this part of the day.
Following this part of the day we will proceed to the pier for lunch, bagged or purchased. We are then scheduled for a tour of the Maine Maritime Academy training ship the State of Maine. This tour is free, No open toed shoes or high heels allowed on the ship. I will need the names of all wanting to take this tour as we will need name badges identifying us as visitors.
This trip is open to all homeschoolers. Please sign up with Trisha at trishawhite@gmail.com or call/text 207-717-7619.
Please put questions in the comments section so that all interested will know the answers.
Views – 288