Guilford Christian Academy assists parents and their children in furthering their education by
providing them a means by which to homeschool in a legal manner. Contact us today to learn
more! 207-717-7619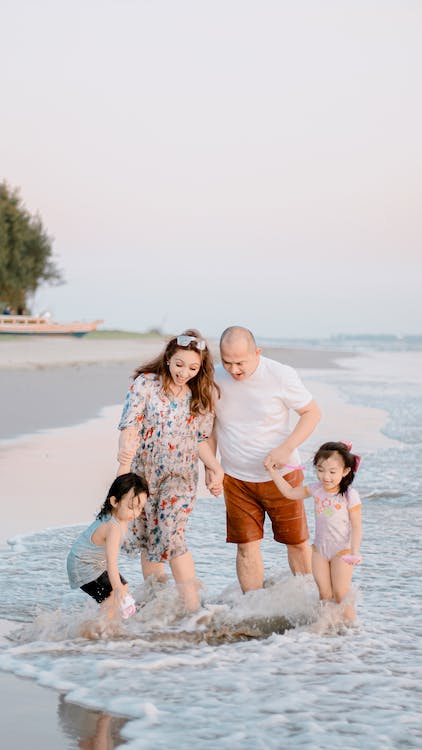 Photo Credit: Rizki Koto via Pexels
Stop Worrying, Start Planning: Budget-Friendly Family Vacations
Taking a family vacation is a great way to relax, have fun, and, as ParentCircle points out, bond
as a family. It's especially important as part of making time for yourself if you're self-employed.
It's easy to get sucked into work seven days per week, but it's important to make time for
yourself and with your loved ones. But planning the vacation can be stressful. First, you have to
get everyone to agree on where they want to go. Then, there's finding accommodations, flights,
cars, and everything else. Then, you need to make the final purchase for the whole shebang.
And we're not even going to get started on the hours you will spend in a car (or on a plane)
together.
Let's be honest: vacations can be expensive. And for bigger families, the cost may make these
vacations feel out of reach. Thankfully, there are many ways to cut costs and take a fun (and
budget-friendly) vacation. Here's how, presented by Guilford Christian Academy.
Plan Early
Want to get away this weekend? It's probably not the best option for your pocketbook. When it
comes to booking hotel rooms, flights, or rental cars, the further in advance you book, the better.
According to a recent study, the best time to book a flight is between 115 and 21 days before
takeoff. CheapAir says that this will get you fares within 5 percent of their lowest points. The day
of the week you take off is equally as important. According to CheapAir, Tuesday is the
cheapest day to take a flight, while Sunday will cost you more.
Plan Safe
The point of a vacation is to get away and recharge—meaning the last thing you want is to run
into hardships that ruin the trip and leave you stranded. That's especially true if you're traveling
abroad. It's a good idea to plan ahead in the event that your wallet gets lost or stolen by
registering with a remittance company. That way, if you're enjoying the scenic beauty of the
Dominican Republic and drop your wallet while strolling along the beaches of Las Galeras and
admiring the palm trees, loved ones can still securely send you money to get home.
Look at Options Nearby
You don't have to fly across the country to have a great time, as there are probably many fun
activities nearby. By choosing a destination that you can drive to, you will save a ton on airfare.
This will make it easier when your kids ask to do something more expensive on your trip.
Are you worried about spending hours in the car with your kids? Don't forget to bring along
something to keep them entertained. Load a Kindle with a few books or bring along their favorite
video game system. Just make sure each kid has their own. Hearing your kids fight over their
devices is not the way you want to start your vacation.
Shop for Deals
Want to have a great experience without going broke? Shop for deals. When it comes to flights
and accommodations, budget sites like Hotwire, Expedia, and Orbitz can help you find the best
prices. Google Flights is great for tracking flight prices and comparing fares at neighboring
airports. However, don't stop at finding deals on your flight. You can save on your entertainment
as well. Look for Groupon deals for activities in your desired destination. Another option is to
join a local Facebook group for deals in the area you will be traveling to. The locals can give you
insight into the best places to go and save.
Planning a trip to Orlando? You can also find discounts on tickets to fun-filled theme parks like
Disney World. For example, Mouse Life Today can help you find Disney deals, as well as deals
on their rewards program.
Enjoy Free Entertainment
They say the best things in life are free. When it comes to family vacations, the most important
part is the experience. And there are many things that you can do as a family that don't cost a
dime. Check out the local parks, visit historical sites, or take a trip to the library.
This applies to entertainment too. For example, instead of going to an expensive movie at the
end of the day, head back to your room and watch a movie together as a family. A portable TV
stick device easily plugs into a television/computer, and they aren't expensive to purchase.
Research different devices and find the one that's right for your family. Don't forget the
chargers—if you're planning to use devices while you're driving, you want to be able to plug in
and recharge before you can reach your destination.
Contrary to what you've heard, budget-friendly vacations are not a myth. They are 100 percent
possible. They may take a little extra planning, but once you discover how affordable vacations
can actually be, you'll be ready to take them more often.