We have completed our Homeschool Your High School Student radio broadcast.
Lisa Berry and Trisha White share with you homeschooling your high school student. They cover credits, requirements, transcripts and other various topics. Clep testing and Asvab testing are some of the resources that you can use as a homeschooler.
Please note that Trisha was on the road and so there is some static noise, we apologize for that that but there was nothing that could be done about it, as you know there are sometimes when unexpected things come up and this was one of them.
You can listen here, we are going to try and clean up the audio but for now it is what it is.
We would love to have more interaction, don't be shy, we don't bite. 🙂
Some of the links that were share are:
http://www.hslda.org/highschool/
www.hslda.org/highschool/brochures
https://www.youtube.com/user/homescholar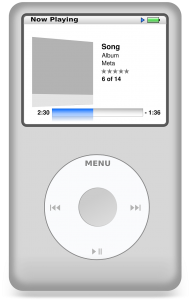 http://www.mainehomeeducation.com/
http://www.thehomescholar.com/homeschool-high-school-transcripts.php
http://donnayoung.org/index.htm
http://clepprep.tripod.com/cleplessonplans/
Out next show will be on Columbus Day, October 13th. We are not sure what we will be talking about yet, here is where we need your help.
What would you like us to discuss? Share here what you have a question or concern on, this is what helps make the show flow better. We would love to have you join us in the call, don't be shy, it is just like having a conversation with someone over the phone. You can even be in your pajamas if you like. 🙂
Lisa and Trisha are veteran homeschooling moms who have a desire to help others homeschooling famailies. Lisa is currently homeschooling her boys and Trisha has graduated her three children and is now helping others. They do their best to be up on the laws and to answer questions while taking care of their families.
If you can listen to all the archived shows here: http://www.talkshoe.com/talkshoe/web/talkCast.jsp?masterId=134458&cmd=tc. You can download and put the mp3 file on your player or listen to it on your computer.