Guilford Christian Academy has been given the opportunity to organize a bulk homeschool purchase of laptops. We will provide the documentation needed to support this discounted purchase. As a group we get a greater discount than if they are purchased individually.
The order will be placed by us and you will receive an invoice and can pay online once you receive that invoice.
All laptop packages include:
Each Laptop is installed with Microsoft Windows 7 Professional 64 -Bit OS
Microsoft Office University 365 $30.00 PC & Apple
Every Laptop is provided with a laptop case and 8GB flash drive
Hard drive and Memory Upgrades are available at a deeply discounted cost
If you are interested I will send you information and what is available for laptops.
Brands to choose from are :
Dell
Lenovo
HP
Apple
Toshiba
Each laptop has a great software package as well.
The more that are purchased the better the discount. The best discount comes wh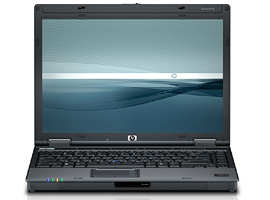 en we get 30 units.
Basic Dell package is $195 this is the lowest price for this package, no bulk rates.
Specs:
1.8 Ghz Intel Processor
14.1" screen
2GB ram
60GB hard drive
Win XP
There are many options to choose from.
Orders must go through GCA to get the bulk rate. I would like to have all orders in by August 15th so that you will have your laptops for September.
Here is the link to the inventory, the prices are less the more that get ordered. The prices listed are higher than what we would pay, for the lowest tier it averages $25 less but we should be able to get to at least the next tier. http://notebooksforstudents.org/Inventory.htm . If we get 30 or more ordered we get the cheapest rate.
For the discounted price you will need to order through me, the laptops will be shipped to you and you will pay for them through the invoice they will send you.
If you have had a chance to look at the list and you are interested in a purchase please fill in the form below to include your order in the bulk list.
[ccf_form id="858″]