Encouraging Self-Care In Children
We don't often think about self-care. After all, we are busy with our homes, our children, and our other responsibilities. However, as parents, it is up to us to encourage our children to take care of themselves from a young age so that they don't suffer from burnout and exhaustion into adulthood.
Here are a few ways to do just that.
Let them be involved in their education.
Many children feel overwhelmed with public education. They may be thrust into a situation where they are uncomfortable, and their educators are often spread thin. Talk to your children about what type of academic environment they feel would be best for them. Guilford Christian Academy is an excellent option for students wishing to put God first while working from home under the guidance of their parents.
Make them number one, even when you're overwhelmed.
Children hold onto some memories for a lifetime. Simple things, such as putting them to bed each night, teaching them how to mow the lawn, cooking together, or visiting museums, will be embedded into their brains forever. Make sure that you make time for these things, even when you're busy. Create a plan that ensures that you are free when your little ones need you the most.
Showcase self-care by taking care of yourself.
It's one thing to tell the kids they have to take care of themselves, but the most valuable lessons learned come from watching you. Make sure that you're taking care of yourself because your children know if you are not. From spending time with your friends to taking time out of work to enjoy the sunshine, every action you take that benefits your physical and mental health will model healthy adult habits.
Offer opportunities for sports.
When your children are homeschooled, you may think that extracurricular activities are in scarce supply. Nothing could be further from the truth, and there are many civic leagues and community programs available throughout the country. Ensure that your children have chances to engage in sports, which the Aspen Institute's Project Play explains has many physical, educational, and emotional advantages.
Allow them a creative outlet.
Creativity is the key that allows children to unlock their imaginations. Make sure they have plenty of mediums, including paints, clays, glue, paper, and drawing pens so that everything that's in their head has an opportunity to make it out into the real world. You can also encourage them to use art as a way to express their emotions and describe "big feelings" that they may not fully understand.
Set a sleep schedule.
Texas Children's Hospital notes that children need varying amounts of sleep depending on age. The average 11-year-old, for example, should be given around 10 hours each night. Set a healthy sleep schedule that gives your little ones time to wind down and fall asleep before they have to rise the next morning.
Pray together.
Prayer time gives your little ones intimate moments that they can grow their personal relationship with God. Pray together by offering words of worship or gratitude for the things you have in life. You might also pray for the well-being of your children's friends or adults in the community with whom they interact.
Self-care does not look the same for every family. But, one thing is consistent, and that is that you, as a parent, must model healthy behaviors. From ensuring that your children know that they are your priority to spending a few simple moments in prayer together, the things you do with, for, and in the sight of your children helps them lay a solid foundation for their own future and adulthood.
Guilford Christian Academy was established in 2001 by James and Patricia White and now serves students in both primary and secondary education.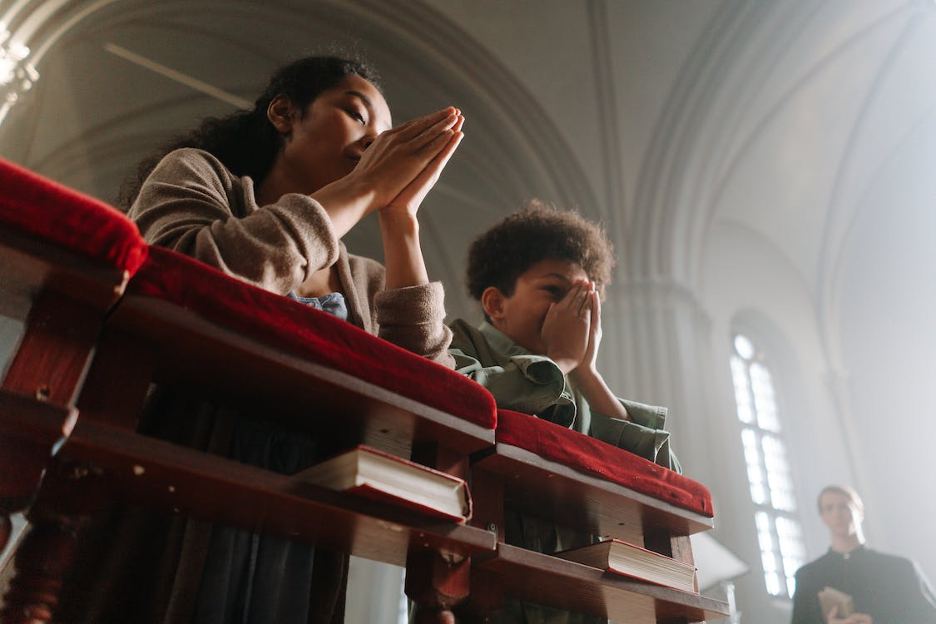 Image via Pexels