It is FINALLY summer here in Maine! It seems to take so long to get here and then it only lasts for a short time. There is gardening, camping, swimming, and other outdoor activities going on and the busyness of life seems to pick up.
This is still a time of learning for your students, even though we don't necessarily think it is. So, look at things a little differently and document the things you do over the course of the summer. You will be amazed. I know some of you do "school" over the summer months so that your students don't loose everything they have spent 9 months learning. We did that from time to time.
We came to the realization over the years that our children learned a lot by doing. They would make movies, work, help in the garden, go to the state park, family vacation, shop (yes shopping is learning), and more. They got together with friends and went fishing or to the movies. It is a time full of learning. Lear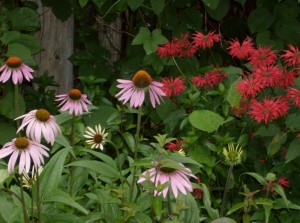 ning about different plants and what they produce, how to care for them so they don't die (or the wildlife eats them). How to edit a movie so that it flows well and remove the bloopers, the worth of money (which isn't much today) and how to spend it wisely. Socialization and lots of it, how to cook over an open fire and what foods are best to do that, and much more.
Many tend to think we do not do enough with our children as homeschoolers but the fact is they are learning all the time. We expose them to real life skills and situations that develop them into leaders and not followers. We allow them to fly with their passions and really enjoy learning about the things that interest them. We give them the opportunity to be what they want to be and help them to accomplish their dreams and goals. WE ROCK! as they would say.
So, enjoy the summer, make every moment a learning moment and have fun doing it. Make the memories that will last through their adulthood and share the love of learning with your children.
Happy Homeschooling!